Dr. Natalia Cenzano is Board Certified in dentistry in the state of California. She received her undergraduate degree in Biology from California State University, Los Angeles in 1997. Dr. Cenzano received her Doctor of Dental Surgery degree from Northwestern Dental School in Chicago in 2001. After graduating from dental school, Dr. Cenzano worked as an associate in a dental clinic in Salem, Oregon, serving underprivileged communities. In 2004, she moved to Ventura County where she worked as an associate dentist perfecting her skills and expanding her knowledge through various continuing education classes. She opened her own practice,The Delicate Art of Dentistry, in March 2007.
Since then, Dr. Cenzano remains a permanent fixture in the Ventura community through supporting and volunteering in her sons' sports teams, participating in many community events including charity walks and fundraisings, and volunteering her dental services to patients who cannot afford them. In her free time, Dr. Cenzano enjoys playing piano, reading, skiing, river rafting and traveling.
The Delicate Art of Dentistry is a state-of-the-art, family friendly office where quality of care and patients' comfort is a priority. Dr. Cenzano's kind smile and gentle touch make dental appointments an easy experience.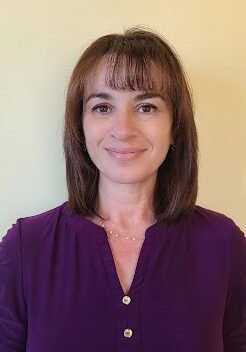 Testimonials
"I highly recommend This doctors dental office. This doctor and staff had made my dental experience comfortable. They are friendly and very helpful."
- Rick Schroeder
"Very clean, friendly, and professional. My family and I are very pleased to have a great dentist like Dr. Cenzano. We hope we can stay clients in the near future."
- Taryn Mills
"Great Office. Nice Staff. They gave out great samples. I did my teeth whitening there and I loved it."
- Rebecca Baez
"I have been a patient of Dr. Cenzano for the last 5 Years. She is the best dentist I have ever been to. And that for me is saying alot Ive never been a big fan of dentist's but i have to say I am no longer nervous about going because she puts me at ease everytime I go. I have to tell all of you that Dr Cenzano is a gem on our gold coast. Best dentist and staff beautiful offfice and easy to find …Ventura's Best Dentist For sure."
- chevellezzs
"Very nice dental office. Dr. Natalia is very caring, gentle and funny. She makes you feel relaxed. I broke a front tooth, all the way to the gum and it could not be saved. I was panicking to be without a tooth. Dr. Cenzano took great care of me. She pulled my tooth, put me in a temporary bridge right away. I never had to go without a tooth. After a few weeks of healing and some molds, I now have a beautiful all porcelain bridge that looks very natural. I am happy I found this office and planning to stay."
- Donald Brower
"Very nice office, tidy and clean. Very well organized. Appointments ran on time. I had an exam, deep cleaning, some fillings and one old crown replaced. Dr. Cenzano was straight forward with her diagnosis, very conservative, answered all my questions, did not try to "upgrade" my treatment to some stuff that insurance did not cover. Office manager Brian came in and explained the insurance coverage and my portion in 10 minutes. My entire treatment took 4 appointments and each one of them was on time, comfortable and actually "fun", because staff is nice and easy going. I am a regular now. Will not be missing my 6 months cleanings from now on."
- James Salter